Volume 54, Number 01, 2019
ENGLISH NO.54
English In Australia Vol.54 - No.01
The title of this issue of English in Australia points to the changes and effects the English language and the teaching of English in Australia are undergoing in relation to Aboriginal and Torres Strait Islander life and culture. 'First Nation English' describes the myriad complex and on-going intersections between English, as a majority language and as a core subject within many educational settings, and the Indigenous literary and linguistic universe.
Read this issue
Volume 54, number 01, 2019

English In Australia Vol.54 - No.01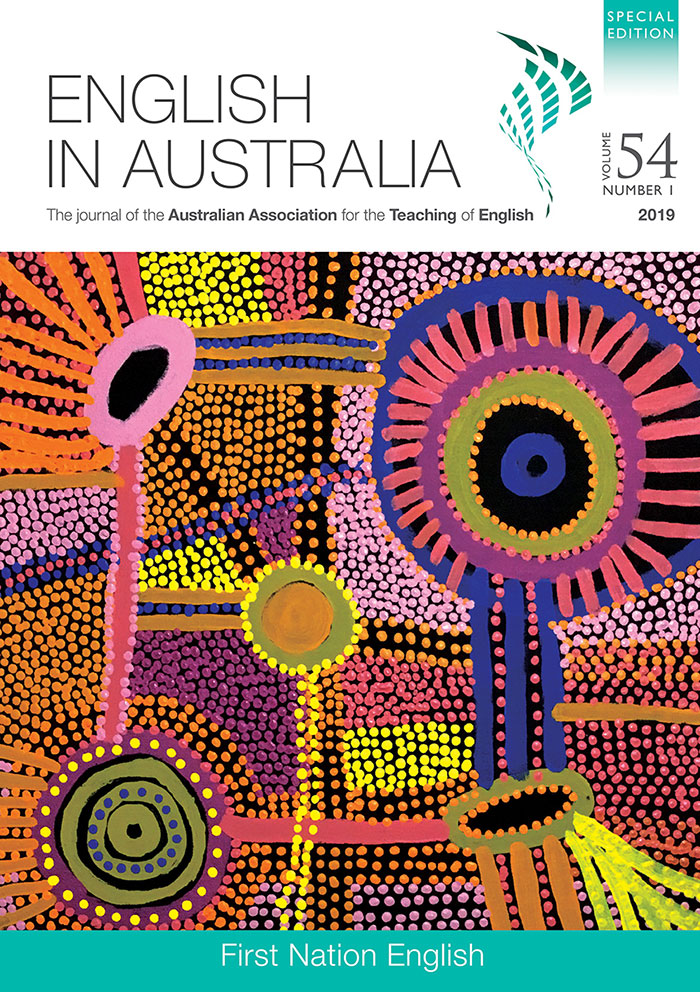 Read this issue
What is English in Australia?
English in Australia is the peer-reviewed national journal of the Australian Association for the Teaching of English (AATE). We welcome high quality, teacher-oriented and scholarly submissions in any relevant field of English, language and literacy education.
Any queries regarding English in Australia should be directed to aate@aate.org.au