Volume 53, Number 03, 2018
ENGLISH NO.53
English In Australia Volume 53 No.03
This edition explores some key influences shaping contemporary renderings of subject English, and the ways in which forces both outside and within the profession influence teachers and schools' priorities with regard to curriculum, policy and practice.
Read this issue
Volume 53, number 03, 2018

English In Australia Volume 53 No.03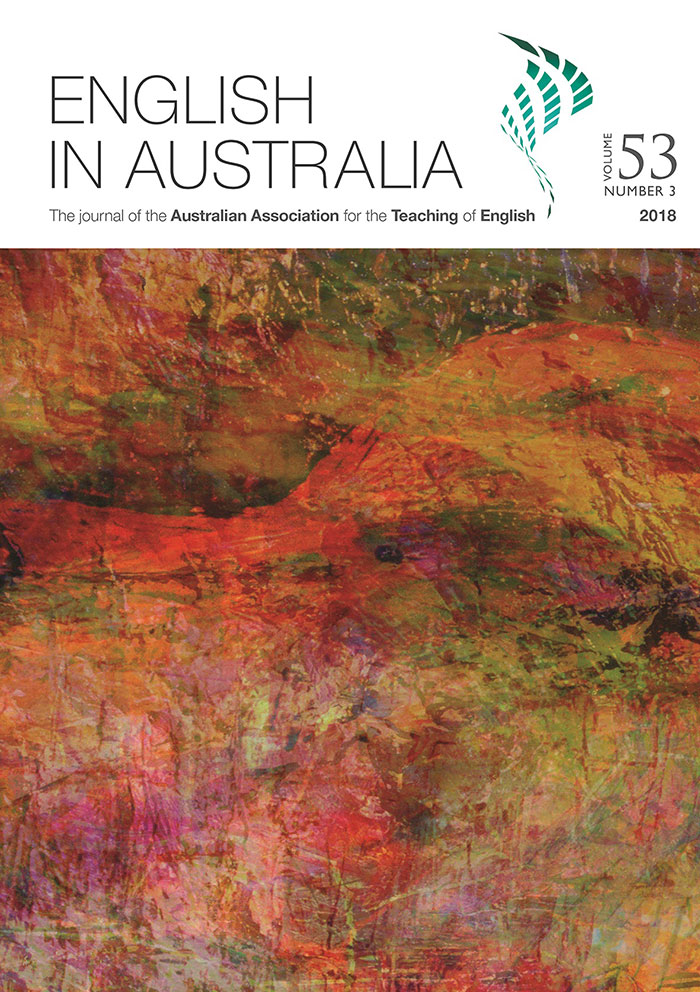 Read this issue
What is English in Australia?
English in Australia is the peer-reviewed national journal of the Australian Association for the Teaching of English (AATE). We welcome high quality, teacher-oriented and scholarly submissions in any relevant field of English, language and literacy education.
Any queries regarding English in Australia should be directed to aate@aate.org.au