Volume 58, Number 03, 2022
IDIOM NO.58
New VCE Study Designs: English/EAL and Literature
In farewelling the VCE Class of 2022, we are also archiving elements of the VCE English studies and starting to usher in changes to the VCE English, EAL and Literature courses. In 2023, the new Units 1 and 2 English and EAL courses will commence, to be followed by Units 3 and 4 in 2024. For Literature students and teachers, the full Units 1–4 of the new VCE course will be implemented from the start of next year. 'It's time', to echo the theme of the recent VATE State Conference, for change!
Read this issue
Volume 58, number 03, 2022

New VCE Study Designs: English/EAL and Literature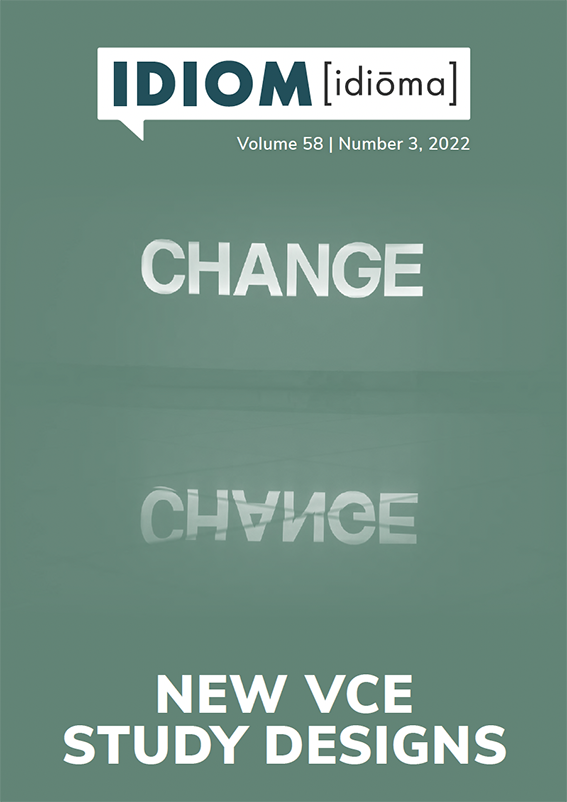 Read this issue
What is Idiom?
Idiom is the journal of the Victorian Association for the Teaching of English and is published online three times a year. Idiom provides an important space for members of the VATE community to share insights, expertise, experiences and practical advice for the benefit of our English teaching colleagues and to help foster professional dialogue and development. Contributions and editorial correspondence should be sent to the Managing Editor, Josephine Smith: idiom@vate.org.au.