Volume 59, Number 02, 2023
IDIOM NO.59
The right to read
The texts we choose to explore with students in English can inform and empower, and develop critical, creative, and literate citizens. How we make those choices, investigate our biases, take risks, include student choice, decolonise our bookshelves, rehumanise, is critical in ensuring our students are looking through windows not simply at mirrors. This Idiom is a call to action, to speak back to those who want to limit the choices of students and teachers, and a celebration of our classroom experiences.
Read this issue
Volume 59, number 02, 2023

The right to read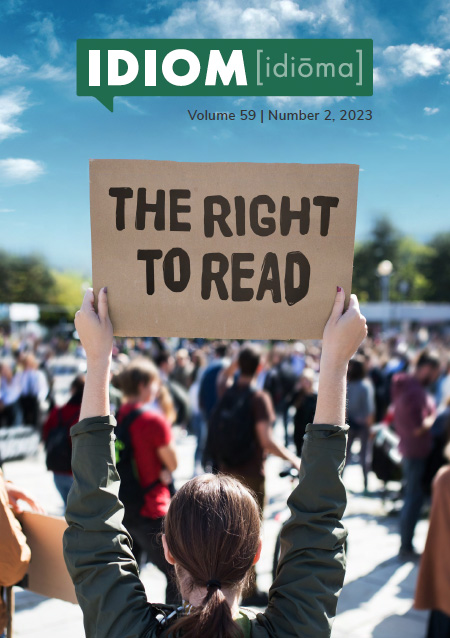 Read this issue
What is Idiom?
Idiom is the journal of the Victorian Association for the Teaching of English and is published online three times a year. Idiom provides an important space for members of the VATE community to share insights, expertise, experiences and practical advice for the benefit of our English teaching colleagues and to help foster professional dialogue and development. Contributions and editorial correspondence should be sent to the Managing Editor, Josephine Smith: idiom@vate.org.au.