Volume 57, Number 01, 2021
IDIOM NO.57
Removing the Mask
In this edition of Idiom, we share the journeys of some of the teacher teams who have participated in the last three years of the VATE Community of Practice: Teaching Reading project. We examine the themes that emerge from their stories and we also share some of the challenges for contemporary English teachers.
Read this issue
Volume 57, number 01, 2021

Removing the Mask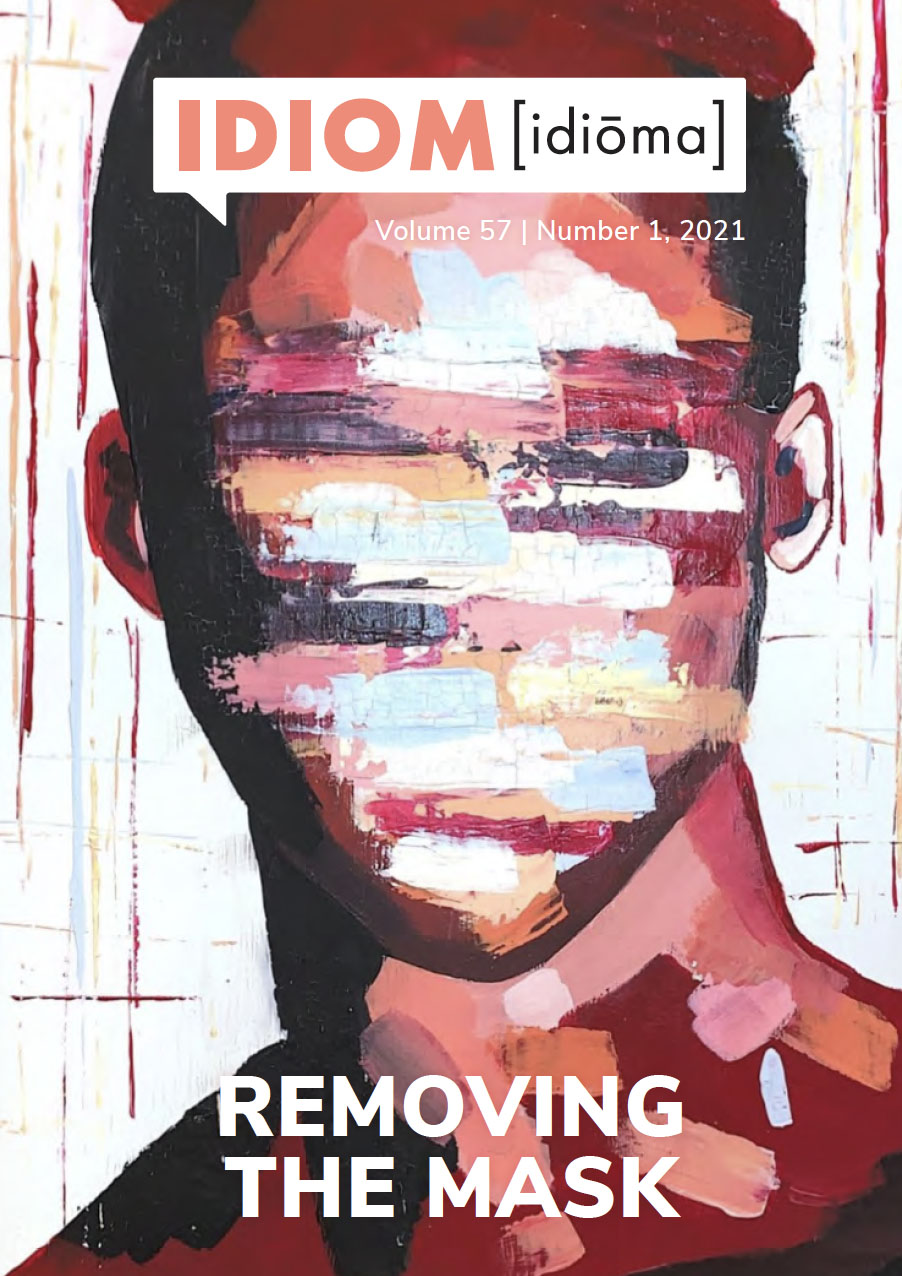 Read this issue
What is Idiom?
Idiom is the journal of the Victorian Association for the Teaching of English and is published online three times a year. Each year VATE calls for member submissions relating to a range of issues pertinent to English educators. The contributions help to foster professional dialogue, renewal and growth. Contributions and editorial correspondence should be sent to the Managing Editor, Josephine Smith at idiom@vate.org.au.
Contribute to Idiom in 2021
We invite you to read more about the next two editions of Idiom and encourage you to contribute.
Idiom Volume 57 No 3 - Early career English teachers
The focus of this edition of Idiom is on early career teachers of secondary English and, in particular, the practical ways in which we can better support aspiring and beginning English teachers in our schools. We also invite beginning English teachers to share your stories and give us an honest insight into your experiences so that we can learn what works, what doesn't, and the ways in which we can better support you in schools. Read the full theme here. All contributions due Friday 10 September 2021. Please email submissions to idiom@vate.org.au.