Volume 59, Number 01, 2023
IDIOM NO.59
'It's (our) time'
This Idiom continues the theme of the 2022 VATE State Conference and showcases a selection of speakers and sessions from the Conference. This edition particularly draws inspiration from Thomas Mayo's keynote address and its evocative discussion of the Uluru Statement from the Heart, and it offers some perspectives on the upcoming referendum for a constitutionally enshrined First Nations Voice to Parliament.
Read this issue
Volume 59, number 01, 2023

'It's (our) time'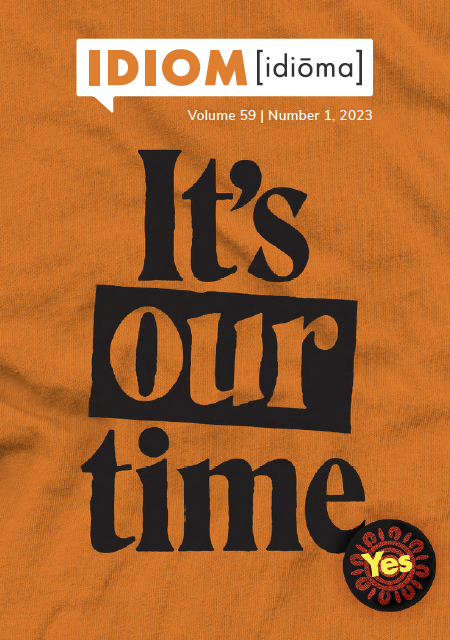 Read this issue
What is Idiom?
Idiom is the journal of the Victorian Association for the Teaching of English and is published online three times a year. Idiom provides an important space for members of the VATE community to share insights, expertise, experiences and practical advice for the benefit of our English teaching colleagues and to help foster professional dialogue and development. Contributions and editorial correspondence should be sent to the Managing Editor, Josephine Smith: idiom@vate.org.au.